LED Whole-lit Acrylic Bar Signs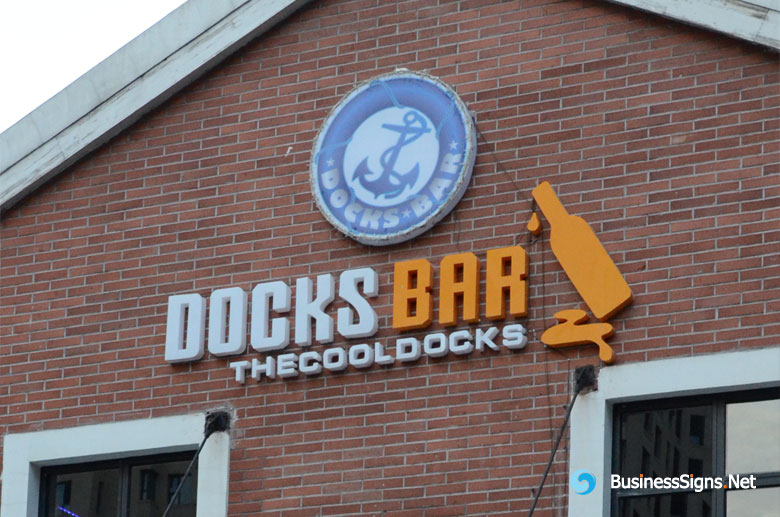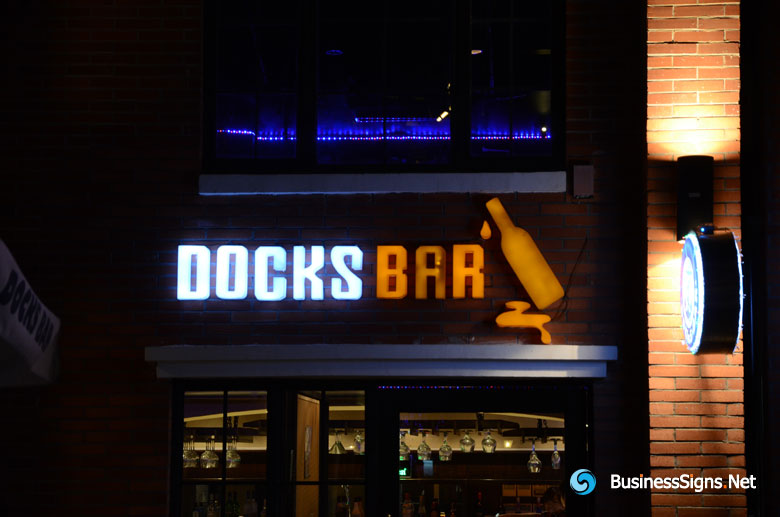 This bar designer make this bar signs very good, use the orange color make the logo's vision effect very well. And some letters is whole-lit in white, others are whole-lit in orange.
But seems the signs' quality is poor, you can find some LED lighting isn't bright enough, some LED lighting point even fall down from the backing. If they use high quality signage would make the effect much better in the night.