2 Layers Acrylic Laser Cut Signs For Coach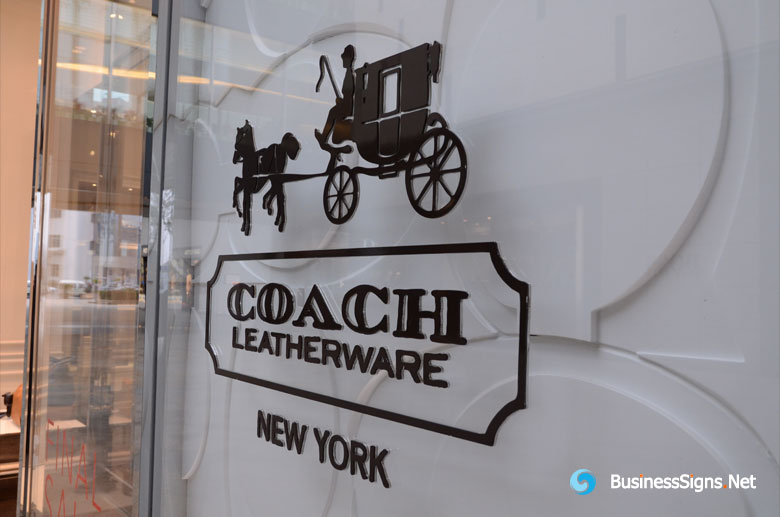 Layer 1: Laser cut out 3mm Black Acrylic 3d letters
Layer 2: Laser cut out 5mm Clear Acrylic 3d letters. The rear of each letter has been colored to give the sign an 'Ice Sign' effect. The letters have been adhered to the gloss side of the panel.
Detail of this signage:
Individual laser cutting signage
Laser cutting 3mm thickness black acrylic signage surface
Laser cutting 5mm thickness clear acrylic signage base
Installation: use glue to fix on the glass
Accessories: 1:1 template; screws pins
Tagged with: Acrylic Signs, Exterior Signs, Non-illuminated Signs, Outdoor Signs